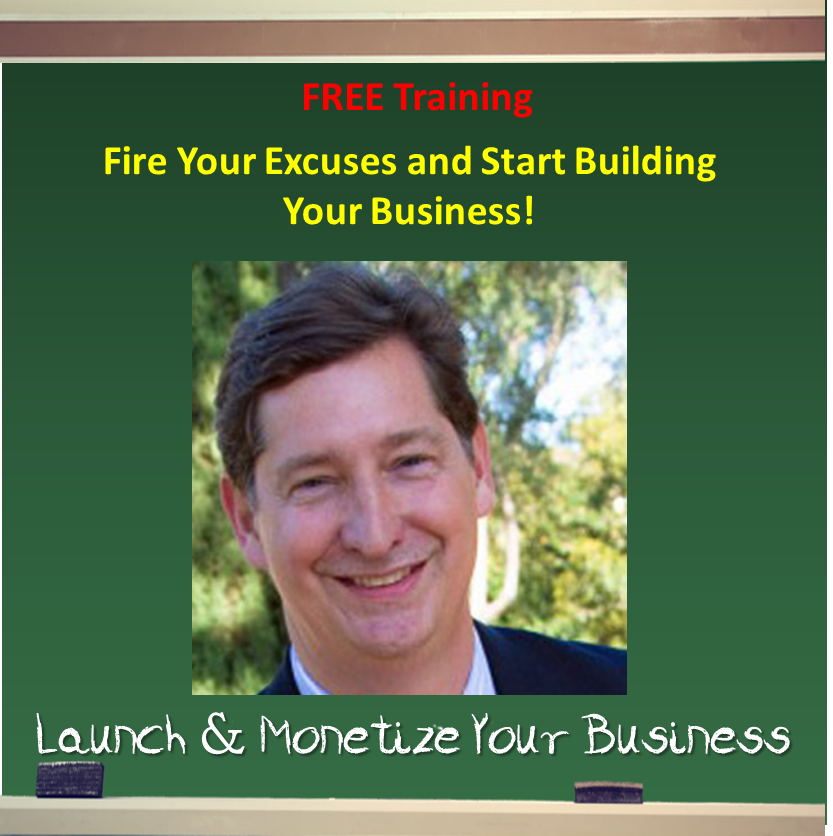 You're Invited to Join Dr. Bill Dyment in the Launch and Monetize Your Business
in 7 Days TeleSummit!!!
I am excited to share with you that I have been invited to take part in the Launch and Monetize Your Business Telesummit along with six other amazing speakers! This Telesummit is different from the others – there will be no fluff success stories here! This is the real stuff, the secrets I use to coach my clients to their business success!
I invite you to join me on March 25, 2014 at 9:00 pm EST for
Fire Your Excuses!
I will provide training on:
Business Blind Spots: The three reasons most entrepreneurs fail and how you can side step them before you begin. (What you don't know can kill your business.)

Critical Connections: How to get the right "people on the bus" at the very first stop. (Your team is more important than your passion, will power and knowledge.)

Perceived Value and Paying Your Bills: Three essential techniques to "keep the lights on" during the early phases of your business–The magic of beta rollouts, product packaging, and protective contracting.

Strategic Serving: The Win-win-win. Impact your "community," experience the "helper's high," and grow your business more rapidly than you ever thought possible.
Register Here
:
http://www.launchandmonetize.com/?ap_id=drbill
– phone lines limited for this FREE event, grab your web/phone line here!
The Telesummit will focus on the areas you need to get you and your business moving and profitable! During this 7 day information packed summit starting March 19th to 25th, an exciting interview will be unveiled every day to share new ideas, marketing trends, tips, the latest strategies, and inspiration to launch your business to the next level.
Think of it like "continuing education" for the entrepreneur, coach, and online business professional, there is something for everyone! And the best part is it's free and you can attend from your laptop! For practical information, trend setting strategies and inspiration you can use NOW, grab your spot at the Launch and Monetize Your Business TeleSummit here: http://www.launchandmonetize.com/?ap_id=drbill
"See" you there!
Dr. Bill Dyment
Click here: http://www.launchandmonetize.com/?ap_id=drbill
Mastermind Groups:
Are You Missing Out?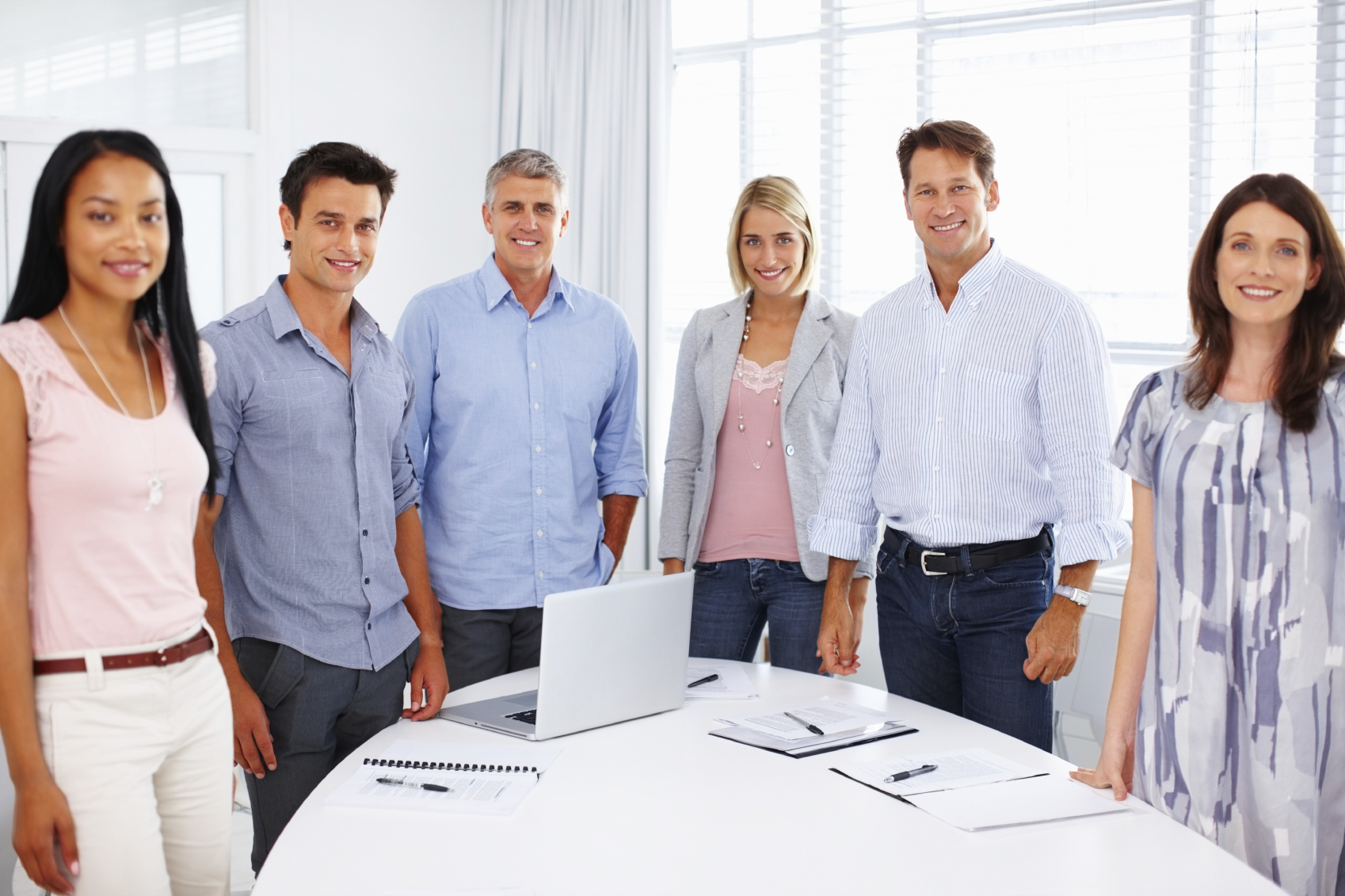 In May, 2013, I formed a mastermind group of six with the help of my colleague and friend, Trent Adams. It is not an exaggeration to say it was the best business decision made all year. Not only have we dissected each of our businesses in a grueling but highly-rewarding fashion that would make the Shark Tank venture capitalists proud, we have laughed together, challenged, and been there for each other through personal and business changes, crises, and triumphs.
Our rules were fairly simple:  Each person committed for three months to meeting for 90 minutes every Wednesday before work and 80% attendance was required, no exceptions. To our delight, it worked and all agreed to continue for at least a year. Today, we routinely turn down requests to join our group as word has got around that we have a good thing going.  Truly, we all feel as if our investment of time has become an almost unfair business advantage.  What's more, it has been a commitment to myself and my business development, I wish I had implemented years ago.  This post is designed to explain a bit more about mastermind groups, in general, to help you decide if joining or starting one is right for you too.
If you haven't heard much about mastermind groups yet, you will. Thanks, in part, to the praise they have been receiving from some of the top business podcasters, they are springing up everywhere these days. Mastermind groups are usually limited to a maximum of 8-10 people.​ While not a new phenomenon—Ben Franklin was in a Philadelphia group he called the "junto" (latin for "meeting") for 37 years, they are experiencing a fresh, 21st century resurgence. Some take place in-person, others are made possible by fast web-based video and cheap phone connections. All are fueled by a growing understanding that collaboration with others is the primary way of succeeding in today's interdependent marketplace.
Click here to continue reading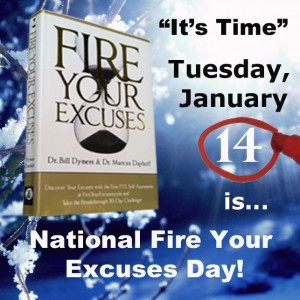 This coming Tuesday, January 14, 2014, has been designated "a day without excuses." Are you in?
How to celebrate National Fire Your Excuses Day
Honor your resolve to live excuse-free in 2014 by taking one or more of the actions below this Tuesday:
1. Plan…set your written 2014 goals.
2. Connect…join one group that will help you succeed.
3. Move…no after-hours electronics before exercise.
4. Learn…what skill is separating you from your dream?
5. Serve…contact one person or group who needs your support.
Key Principles to Remember This Year:
Refuse to minimize. "Not all excuses are the same, some hinder us, some hurt us, and some kill us." At the very least, excuses rob us of our dreams, impact and purpose.
"Don't try harder in 2014, get more connected!" Do you have important goals that have eluded you for years? It's time to admit that willpower is needed, but it is not enough.
"Everything changes when we walk the last mile of denial." What is your "last mile?" What two or three actions have you been unwilling to take until now?
Want to turbo-charge your progress in 2014?
1. Join our free community and be encouraged by the stories of others. (Sign up in the right-hand corner of this page.) As your free gift you'll receive Fire Your Excuses, Chapter Two-Health and Wellness, and excuse-busting tips throughout 2014.
2. Pick up a hard copy or ebook version of Fire Your Excuses. "Your blueprint for permanent change for the cost of a movie!"
3. Take the free Fire Your Excuses Self-Assessment and see how your excuse profile compares others across the nation and the world.
4. Consider a coaching session or program to help you stay on track throughout 2014. Click here for more details.
Welcome Read to Lead Podcast listeners!
This week, Dr. Bill Dyment was Jeff Brown's featured guest for Episode #024.
Click here to listen to the podcast
Click here to pick up your copy of Fire Your Excuses
To hear more of Jeff's Podcast just click on the icon below:

We are also grateful to Forbes:
Click here to read Forbes Article on Stress Management
Click here to read Forbes Article on Workplace Personality Style
Click here to read Forbes Article on Surviving a Bad Boss
Click here to read New Year's Day Forbes Article on 2014 Personal Goal-Setting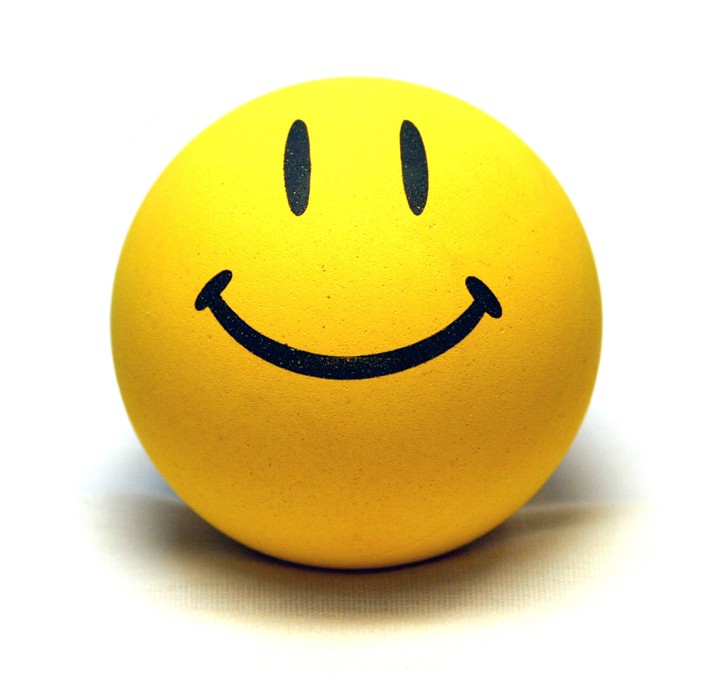 What happens to the "temperature" of the room when you walk in?
Andrea shuffles into the ballroom and sits a chair or two away from the nearest attendee. Her head down, she intently scrolls through her phone for a last minute message or two.  A few moments later, she looks up and we greet her with a hello and a quick introduction. She politely responds and instantly resumes her typing. At that moment, Pam enters. Picking up the presentation materials and scanning the room for her preferred seat, she chooses one four rows from the front.  Warmly, she introduces herself and says, "I am so looking forward to this. I hope we have a great turnout.  We really need to hear this."  Immediately, those nearby turn toward her and begin to engage in conversation.  She smiles broadly and laughs easily. Maybe, she is their manager, we guess. We soon learn we are wrong. Pam is a new hire.  In fact, Andrea, who remains isolated by a wide buffer of empty chairs, is her boss.
Researchers have known for some time that those who express a joyful spirit also have the most influence, be it in a boardroom or among a group of friends. It is important to note that a warm or cold demeanor is something separate from one's extrovert or introvert personality leanings. Case in point: Some of our most encouraging participants, never say a word throughout our seminars but their body language, facial expressions and eye contact exude openness and warmth.
In a fascinating study, father of positive psychology, Dr. Martin Seligman, along with Harold Zullow examined the outcome of 10 presidential elections. With the exception of the 1968 campaign, November's winner was the more optimistic one; even if he trailed in the polls! (see link)

Click here to continue reading

In Chapter One of Fire Your Excuses, "Blind Spots and Weaknesses," we write: "Having a weakness is not the same thing as an excuse, not doing anything about it, is! John Wooden said it best, 'Don't let what you can't do keep you from doing what you can.'"
Our challenge is two-fold:  First, to honestly and accurately define our weaknesses. Then, second, to courageously seek out that one thing we can start to do, even this week, to begin the journey of turning that weakness into an emerging strength.
In the clip below, Kevin Gaffney shares about his battle with Multiple Sclerosis, also known as "MS."  Instead of allowing the challenges that many face with this disease to bring him down, Kevin founded, TEAM CRASH, a bike team that rides annually to raise money to find a cure for MS. Over time, Kevin has turned his weakness into a strength, and in so doing, empowered himself and many others to ride into their illness head on. Kevin is quick to add, "I ride because I can." And each of us, inspired by his actions, must consider, "How about us?"
Fire Your Age-Related Excuses: [Video] 54-Year-Old Stuns 'X-Factor' Judges
Have you been using your age as an excuse not to pursue your "calling," passion or career?
The truth is some are "winding it down" and others are looking ahead for their next challenge.  What about you?
If you feel like there's a big song still left in you, find someone your age or older for inspiration who is not being held back by the calendar and model your life after their courage. There are many ways to be 30, 50 even 80 and you get to choose.
Saturday September 14th: Fullerton Barnes & Noble Book Signing-Fire Your Excuses (2-4 p.m.) immediately followed by a Mastermind Dinner.


Author Signing Event and Mastermind Dinner–the details


1. Meet Dr. Bill Dyment and Dr. Marcus Dayhoff, authors of Fire Your Excuses, at our book signing from 2:00-4:00 p.m.

Barnes & Noble Fullerton, Amerige Heights Town Center, 1923 West Malvern Avenue, Fullerton, CA 92833, 714-871-9855

2. Immediately following (at 4:00 p.m.) head over to Souplantation in the same Amerige Heights Town Center plaza and join us for our Mastermind dinner.

Dinner is on you, the FREE coaching question and answer mastermind session is on us!

Why attend?  Do you have a question you would like to ask us for free? Perhaps, you have a personal challenge or business, or book idea you would like assistance getting off the ground. Then, come join us for our coaching mastermind dinner and ask away!  Bring a friend who is ready to change his or her life.

Let us point you in the right direction, hear the experiences of others, and meet new like-minded friends.

Here are the top questions we are asked these days:

How can I most rapidly transition into a new career or better job?
How can I develop a personal brand, and distinguish myself from everyone else?
How can I pursue my goals when I have a job, kids and responsibilities?
How can I also write and publish a book?

How can I become a paid speaker?

How can I permanently change a habit once and for all?
How can I motivate my son or daughter?
What can I do to earn extra money using the internet?

Where can I find the very best free information, mentors, and inspiration to help me make a huge change?

We'll be there for dinner from 4:00 p.m. to 5:15 p.m. to answer your specific questions.  You can ask us anything we are typically asked as coaches but for free!

Barnes & Noble Store Directions

http://store-locator.barnesandnoble.com/event/4560431

Special Bonus Offer!

Be one of the first three to purchase a book at our Barnes & Noble book signing for you or your friends and receive a free one-hour coaching session, a $150.00 value!