"If you can't write your message in a sentence, you can't say it in an hour."–Dianna Booher, CSP, CPAE
Thanks for your interest in Fire Your Excuses seminars and considering our unique program for your organization. We are honored.
It can be difficult to find the right speaker for your team, especially in the midst of a recession when dollars are tight.  What our 2,400 audiences have found is that the increase in motivation, retention, morale and hope following our presentations more than makes up for the cost of our programs. Invest in the career and personal goals of your employees and members, you will find that they will return the favor.
What is the Fire Your Excuses message? It is simple, direct, specific and powerful. Not only does American need a message of hope at this time, it also needs to be reminded of three key truths:
First:  We need to take immediate action to change the things in our work and personal life that need to change–it's time. And, there are people and organizations succeeding all the time-even in this economy.
Second: We can't blame anyone else for what is happening at work or in our personal life.  To a large degree, we have the life and organization we have chosen.
Third: Permanent change is the only viable option but we can't do it alone. We have all tried the alternative-quick, solo, and temporary change. Ten years ago we learned of the importance of emotional intelligence (EQ.) To be competitive today, we must now we must add a high network quotient (NQ.)  The brilliant but disconnected professional will always be outmatched by their above-average networked colleagues in this new world.  And he or she will never achieve permanent change.
Your team attendees will immediately benefit by: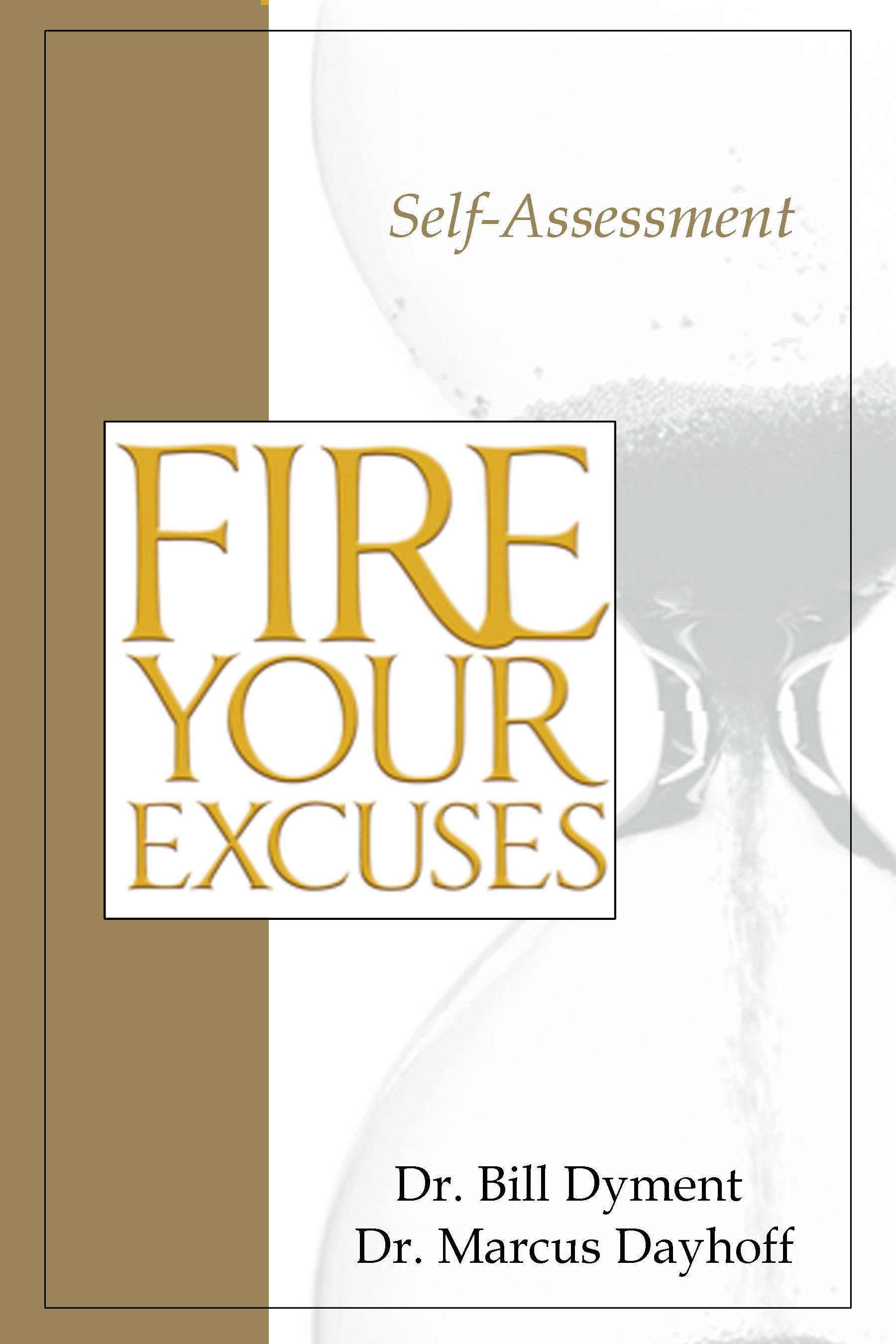 1. Identifying the eight life excuse areas that need real-time correction through our free, 20-page, Fire Your Excuses Self-Assessment report.
2. Receiving specific instruction on how to address these concerns.
3. Being motivated to take immediate action, and with the help of a built in community, if desired.
4. Learning to take full responsibility for all areas of life and work.
5. Understanding specifically what it requires to take their (NQ) network quotient to the next level.
6. A fresh educational experience for your corporate team unlike any other training currently available.
The Fire Your Excuses™ Seminar Experience
Building on Success
For more than two decades Dr. Bill Dyment and Dr. Marcus Dayhoff have collectively conducted more than 2,400 seminars for employee and executive teams from Fortune 500 companies, healthcare organizations, government agencies and charitable organizations. Today they provide more than 150 innovative presentations each year packed with cutting edge strategies that are practical, hard-hitting and provide the immediate, measurable results demanded by today's audiences.
Fire Your Excuses™ Seminars
The unique Fire Your Excuses™ Seminar is a result of nearly a quarter century of listening to the concerns of both individual employees and executive teams from hundreds of organizations.  Fire Your Excuses™ is a trademarked system designed to help professionals of all levels achieve peak performance.
Wherever the  Fire Your Excuses™ Seminar is presented, people immediately resonant with the difficulty of trying to make their needed changes permanent and sign up to take the 30-Day Challenge.  Why such an overwhelming response?  Because all of us have "hold out" areas in our lives where our excuses live in complete safety! Most of us either don't know how or haven't been ready to walk "the last mile of denial!" These excuses rob us of the dreams we have to better our own lives and to make a difference in the lives of others.  The Fire Your Excuses™ Seminar Experience is designed to help you identify your unique obstacles, recognize the impact they are having on your goals, and to introduce you to a proven patented plan to help you overcome them. 
In fact, in response to our audiences, our approach is specifically designed to succeed where other strategies have failed.   We all are familiar with short-term change gimmicks.  Change is hard and lasting change is enjoyed by fewer than 10% of all those who make the attempt.  Our goal is to make you part of that elite group by introducing you to research-based techniques that result in permanent change, based on our soon-to-be-released book, Fire Your Excuses.
Fire Your Excuses™ Simulcast –Web-based Seminar
No traffic jams, parking fees, professional attire needed or other concerns of traditional seminar ventures. The Fire Your Excuses™ Simulcast is just another way that we make it "excuses-less" to take in our Fire Your Excuses™ Seminar and get started. Click here to check our current schedule and register to listen either online or by call-in phone.
To register for an upcoming public seminar or simulcast click here >
To inquire about a Fire Your Excuses™ Seminar or Executive Retreat Seminar,
please contact us at 949.683.4997
or email us at info@fireyourexcuses.com
Previous Engagements
To see some of our more than 370 speaking sites, please click on the link below: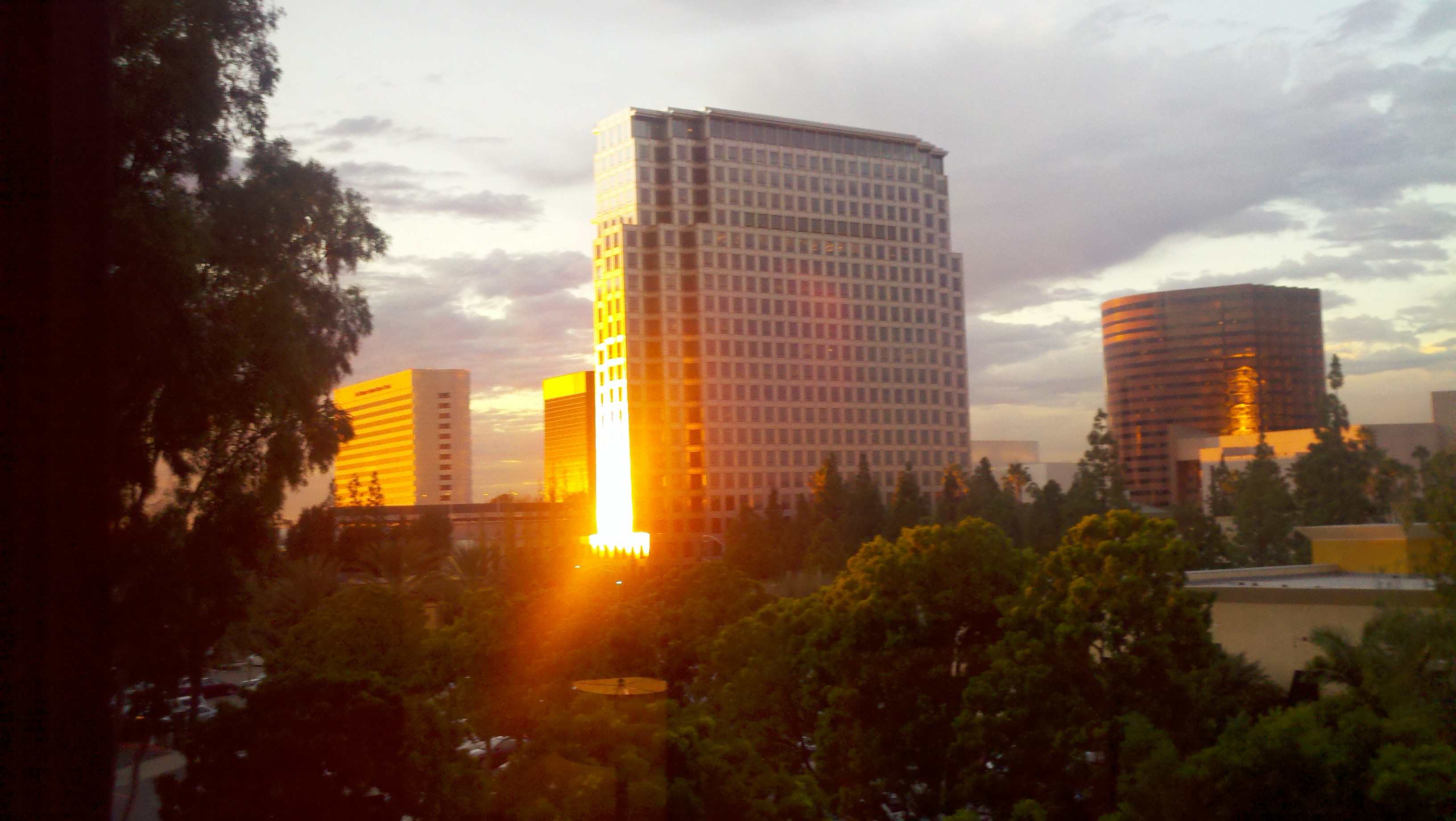 Dyment & Dayhoff Speaking Sites
The Next Step
Thank you for considering a unique Fire Your Excuses program for your next event. Our programs, ranging from 90 minutes to an all-day seminar, can be customized to meet the specific needs of your team and your goals for their development. If you have had a chance to look at our speaking sites, you will likely find that we have spoken within your industry already.
You can take the next step checking our availability and discussing your program with us. Just click on the link below. Someone on our team will get back with you right away.